Well, it has been a long time with no travel and we are eager to resume travel and blogging. We have a 26 day Oceania cruise booked next month and I will try to remember how to blog again.
The first leg is transatlantic from Miami to Rome. The second is from Rome to Venice.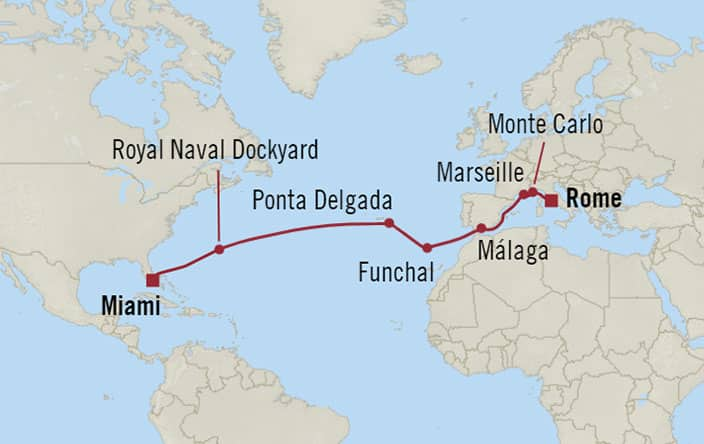 Even though we have traveled to many places, there are 9 ports on this cruise that we have never visited so we are excited to see them.
And, with any luck, we will do another World Cruise in 2023. We canceled the 2022. We do have many friends who are on it right now and are having fun on a fully vaccinated trip – even with the extensive change in the itinerary.
Fingers crossed that we will remain healthy and start to travel again.