We will be traveling from Miami to Buenos Aires and will spend two days at Iguazu Falls before we embark on the Oceania Sirena on March 21. I will be blogging about our adventures in South America. Once we are on the ship, there are two segments to the 33 day cruise. The first map is the first segment itinerary from Buenos Aires to Rio.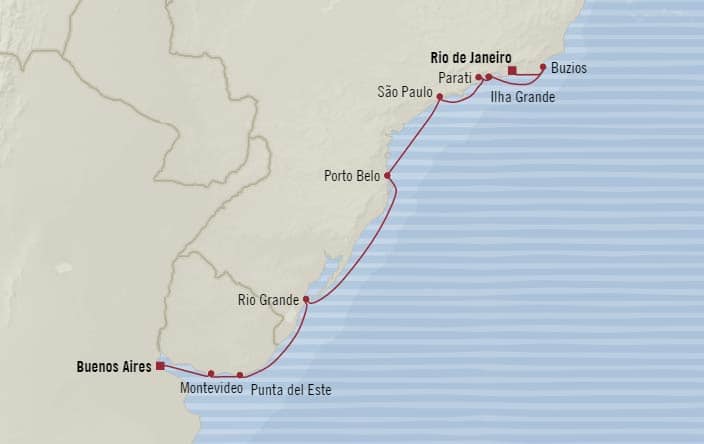 From Rio we will go to Fortaleza and then into the Amazon River. The great thing about this size ship (650 passengers) is that we can go into the Amazon. It will be new for us – we have never been to Brazil before.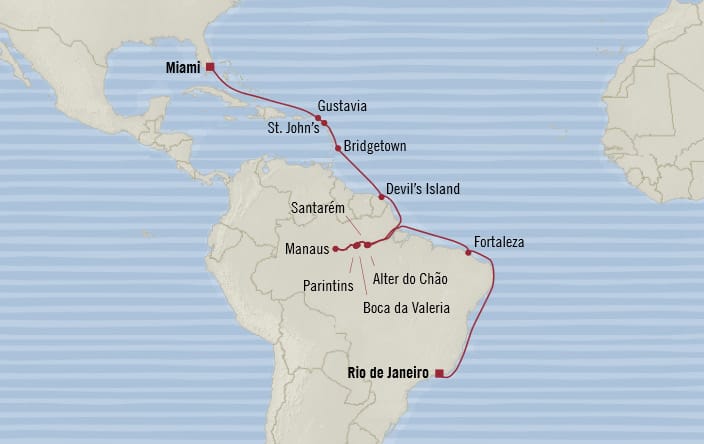 So, stay tuned.. Adventures await!